I
was totally into The Monkees as a child. They rerun the TV show when I was a kid in the 70s on weekday after
noons and I totally loved it.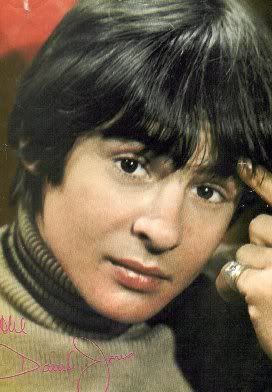 Above: Davy Jones of The Monkees

So, it made me sad to read that Davy Jones of the Monkees died today of a heart attack at 66 years of age.
He was the Monkees "cutie" and had a great voice as you can see by Daydream Believer.
I am so sad to hear of his passing because it is like a part of my childhood died.